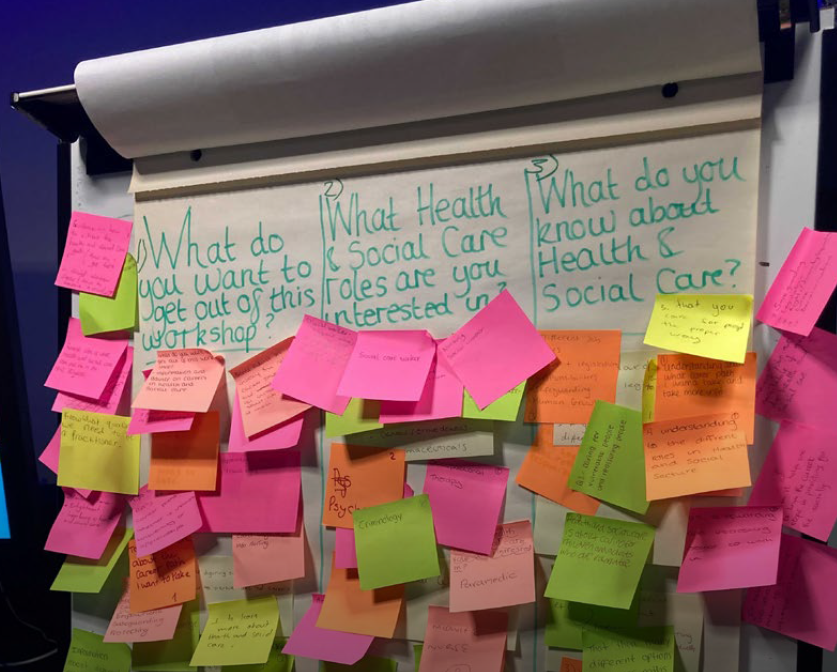 Increasing the number of local people accessing local careers in health and social care and supporting a sustainable health and care workforce through multiple training opportunities.
In 2019 we started working as the Engagement Partner for the North East London Health & Care Partnership's Careers Project focussed on:
Ensuring that young people & job seekers in NEL know about the local career opportunities in health and care
Working to get local people into local jobs in health and care
Helping people understand the range of roles and opportunities and how the sector connects
Using local people who work in the sector as careers ambassadors
Responding to the careers needs of schools & job seekers, developing what's available over time
Building one North East London workforce that represents the community it serves by supporting North East London residents to develop meaningful and rewarding health and social care careers.
2022 Achievements
Building a network of over 160 career ambassadors including administrators, carers, nurses, doctors, allied health professionals and IT and finance staff from a wide range of organisations across Primary, Secondary and Social Care, Mental Health and Community Trusts, Local Authorities, Commissioning, HEE and NHSX
Engaging over 10,000 14-18 year olds across a host of school and college engagement events in North East London.
Participation at some of the country's biggest recruitment events such as Skills London at the Excel Centre that attracted 35,000 Londoners
Approximately 500 average monthly users on the NEL Careers website
Hosted first Virtual Careers Week running Career Surgeries and Top Tips for CV development and job applications for 25 students over three days
Do you work in health and social care and
love what you do?
You could bring your experience to life for residents of North East London, helping them consider
future career opportunities! We need ambassadors to engage, excite, encourage and inspire young people, students and job seekers, by sharing your own work experience. Email us to register your interest.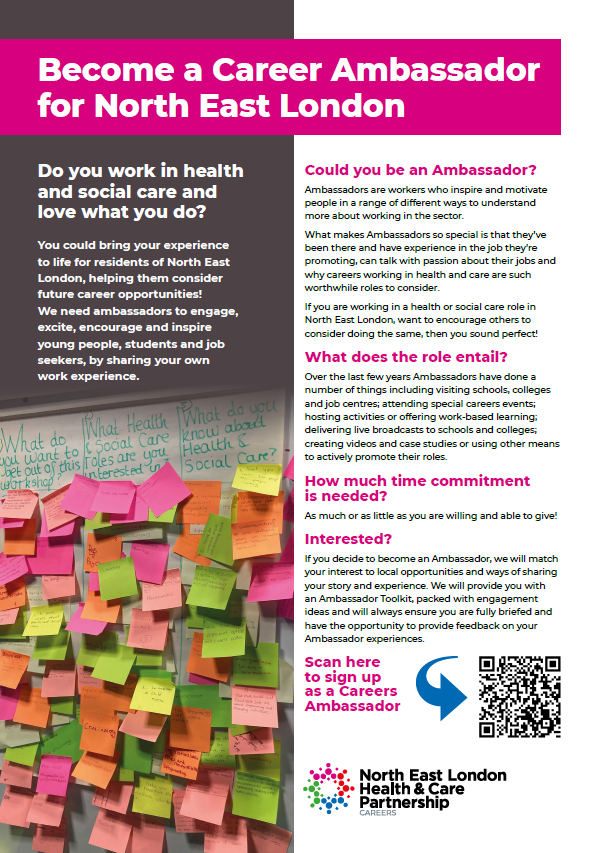 Through our involvement as a Career Ambassador with Care City and the NEL HCP Careers Programme, we were able to meet with 40 students at a careers workshop, hosted by Barking and Dagenham College and help them understand the local careers opportunities available to them in the health and social care sector. As a result, we have been able to forge connections with the college and recruit four students to take up carer work placements.

Pooja Barot, Owner, Shreeji Training