Join our Winter Support Community Events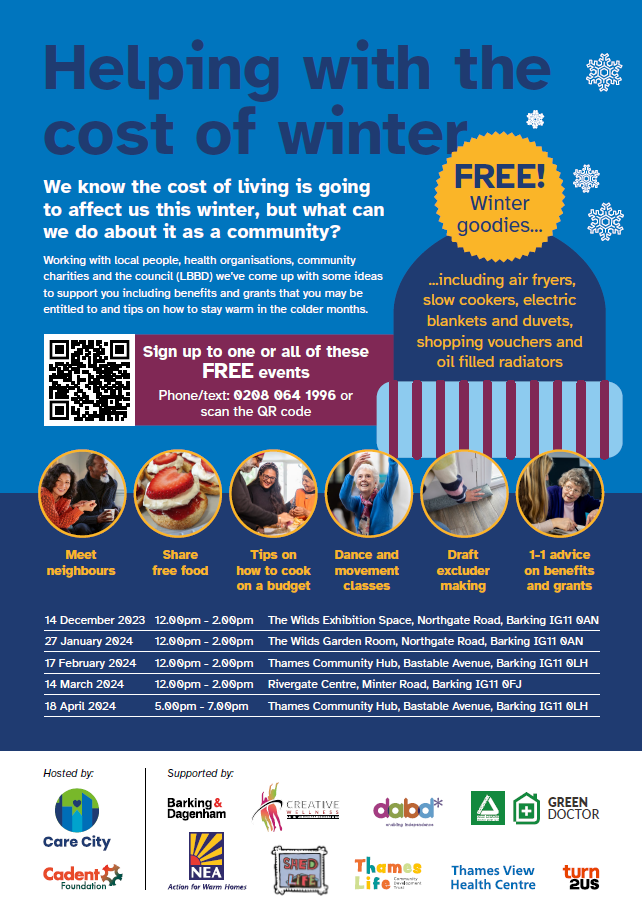 Events happening across Barking & Dagenham to support locals this Winter.
We know the cost of living is going to affect us this winter, but what can we do about it as a community?
Working with local people, health organisations, community charities and the London Borough of Barking and Dagenham Council we've come up with some ideas to support you.
We have organised six events over the next six months that are free and open to all. Come along to find out which benefits/grants may be available to you, learn some slow cooker recipes and hear tips and tricks on how to stay warm this winter. We have support from: DABD, Turn2us, National Energy Action (NEA), Groundwork Green Doctors, Thames View Health Centre, Creative Wellness, Shed Life, Thames Life.
Registering is easy. Simply complete the form below and feel free to attend as many of these events as you would like.