The growing value of XR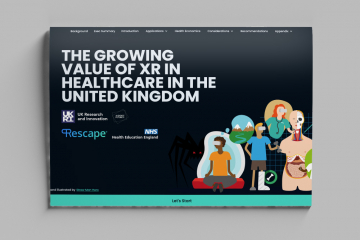 We were delighted to contribute to The Growing Value of XR in Healthcare report.
This has been created in response to the pressing need to have access to more accurate and representative intelligence and market data to help inform emerging strategies and priorities within the public and private sector in the UK.
"Everytime I talk to someone about VR they have another user case for this technology. We need someone to step up and take the lead on healthcare based VR".
View report
If you would like to speak to someone about this report or the XR Health Alliance please contact ben.williams@carecity.org