Test Bed Wave 1 Evaluation Summary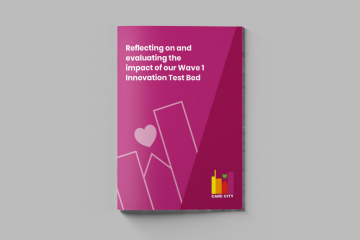 Highlights from our work, successes and learnings as an NHS England and Office for Life Sciences Wave 1 Innovation Test Bed.
We have come a long way since the announcement of our success as a Wave 1 Innovation Test Bed back in 2016. As one of seven Test Beds funded by NHS England and the Department of Health and Social Care, we committed to testing high-potential digital technologies combined with new service pathways and systems. Our aim was to do work of benefit to East London and of significance nationally.
The BHR Provider Alliance committed to rolling out our Atrial Fibrillation (AF) Pathway across Barking, Havering and Redbridge, working with local community pharmacies and hospitals to find and treat AF and prevent strokes. The pathway was also recognised by the AF Association and entered into the Healthcare Pioneers Report 2019.
We sought to improve the outcomes and experiences of healthcare, and to reduce its cost. The testing generated a lot of learning, which is now put to work, improving services in East London and helping solutions to spread beyond our locality.
This report details these findings and shares some of our successes, which include the development of a new pathway for finding and treating atrial fibrillation and the roll out of a new social prescribing tool across GP practices in Barking and Dagenham.
View report