Leading with Pride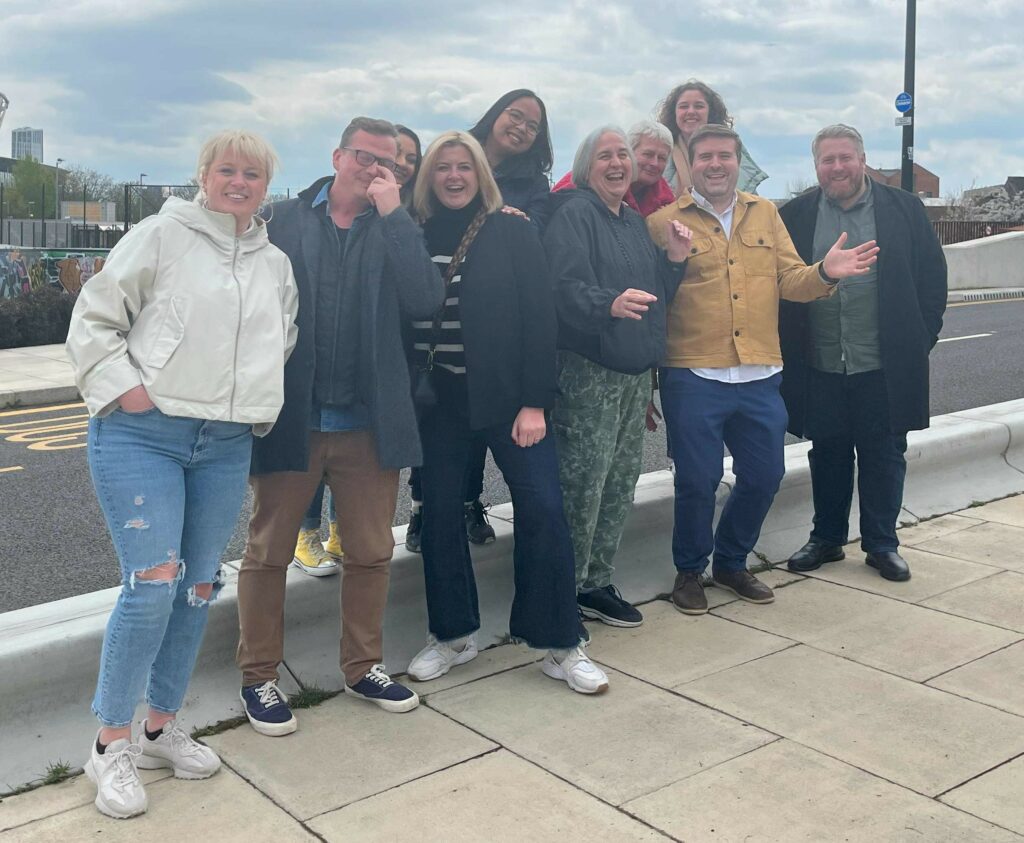 Matt Skinner, our CEO, shares his thoughts this Pride month & his plans to ensure Care City's work is inclusive of our LGBTQ+ community.
It's Pride month and the time of year when my social media channels are full of stories from the LGBTQ+ community that I'm proud to be part of. There's a lot to be proud of. I'm humbled by stories from younger generations having the courage to come out earlier. I didn't come out until after university, and I couldn't have imagined doing it sooner. Representation, certainly of gay and lesbian characters, in mainstream media is far greater than when I was younger. I'm proud to live in a country where I am allowed to marry my partner.
But for all of the positive stories, I'm also reminded of how far we still have to go both in the UK and abroad and why the Pride movement and indeed protest remain critical. As I write this, I've just finished reading an article about the fight for LGBTQ+ rights in Ukraine. I can't imagine the fear that partners of LGBTQ+ loved ones fighting on the frontline are facing. The worry is that should anything happen, there are no legal rights to make decisions on behalf of your partner. This is just the tip of the iceberg for way too many countries still.
A little discussed subject is that of some LGBTQ+ people in care homes who find themselves back in the closet due to homophobia in care settings – a topic we've heard about at Care City during recent research. To the fierce debates raging (even within the LGBTQ+ community) about trans rights. The amount of disinformation and bullying on social media – means we all have to fight even harder to ensure 'love is love'.
In my role as CEO at Care City, I'm proud to work in an organisation where I and others can bring our whole selves to work. The experiences I've had being gay have undoubtedly shaped my leadership style. I've always been lucky to work with incredibly supportive senior leaders and wonderfully diverse and supportive teams in all of my previous roles. I've never felt like I needed to hide a part of myself at work and I'm hugely grateful for this. I want to make sure that the culture at Care City continues to be one where anybody we work with, who joins our team or who works alongside us on our projects feels the same.
We are a small team, but we are working to make sure that our recruitment process is inclusive; for example, making sure we check job descriptions for gender bias, doing blind CV sifting and sending interview questions to candidates in advance. Following a design process, we recently involved the whole company in developing a more transparent progression framework and remuneration diamond and are making sure we don't have barriers or blockers in place to prevent LGBTQ+ or any minority staff from being able to get to the top. As we grow we will continue to put measures in place to help hold ourselves to account for making change happen.
We recently ran LGBTQ+ awareness training internally. This was a really good experience, and we discussed really practical things we could do through our work to model best practice on our projects and with our communities to be better allies, friends and supporters. I think it's important to make space for conversations like this regularly in the organisation.
Recently we had a conversation with the team about whether to change our logo for Pride month. There's a huge amount of rainbow-washing that goes on this month. On reflection though the team felt it was an important statement to make. We are proud of what we are doing in the organisation to make it inclusive for our LGBTQ+ colleagues and community, and we will strive to continue to do even better. However, we also want to highlight several things we want to do better going forwards.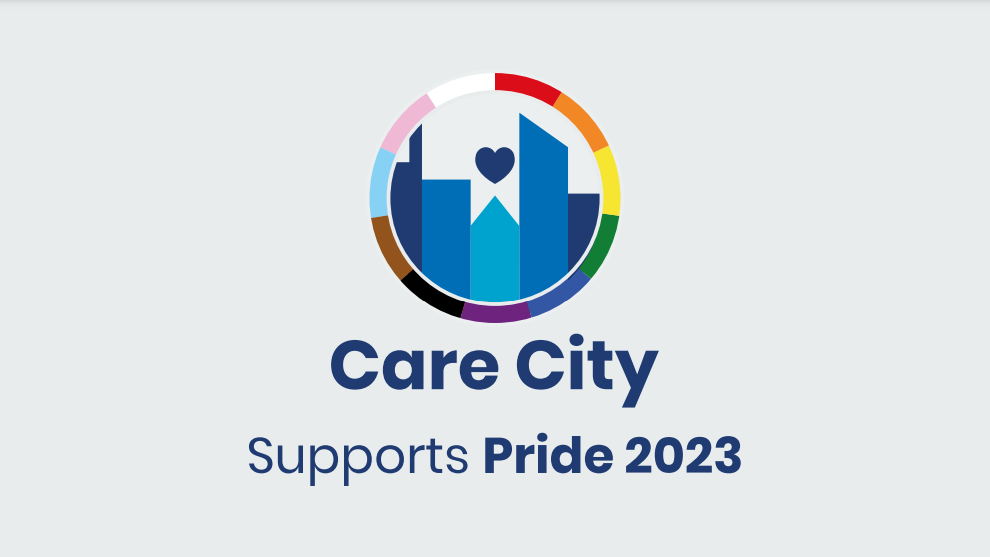 As a start, we want to get better at engaging LGBTQ+ groups within all of our projects that involve community engagement – we've not done this well enough in the past. This will include better engagement with existing LGBTQ+ staff networks within partner organisations where we are working too, particularly when we are supporting internal change. We will also actively seek out more projects that highlight the issues that LGBTQ+ communities face in relation to health and care – ensuring better representation and voice through our work.
One immediate area we will look to do this is in our work locally to reduce social isolation where we know for example that older (over 55yrs) LGBTQ+ are at greater risk of isolation where 40% of GB men are single; 23% LGB see family at least once a week v 57% heterosexual; and where 41% LGB live alone vs 28% heterosexual.
We will also continue to iterate our recruitment process and our internal progression, health and well-being practices to make sure that we are creating an environment that is diverse and where anyone can bring their whole self to work should they choose to.
I look forward to sharing our progress next year. Happy Pride to everyone celebrating this month and I look forward to Pride London this weekend.