Matt Skinner looks forward to 2023 at Care City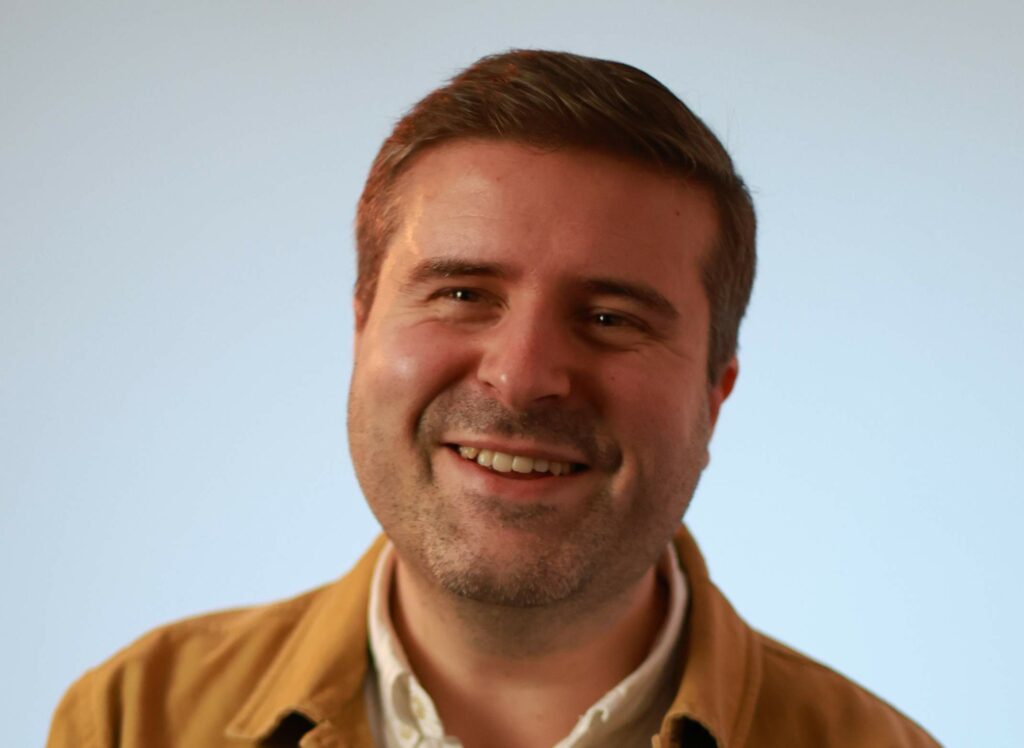 Matt started as CEO at Care City in November & reflects on the year ahead.
I've been meeting our partners, board and community board members over the last few weeks. Throughout these conversations, I've been humbled by the love for Care City, its people and the vital work we help our partners do to improve health and care for citizens.
Today, as I write this blog post, nurses up and down the country are out on the picket lines asking for fairer pay. A result of years of real-term wages falling across the NHS and public sector has brought the system to breaking point. I'm in meetings with partners who describe the crisis in emergency departments and the huge numbers of vacancies in social care and health roles – I'm left with no doubt that this is a system which is broken.
Despite this, millions of people working in health and social care across the country show up daily, bringing empathy and compassion. Communities, the voluntary sector and organisations like Care City continue to come together to demonstrate how new models of community-powered health, new technologies and ways of working can bring about a fundamental change in how health and care could be delivered. It's vital that we make this shift to a new model.
We pursue our mission by working as an innovation partner to East London's health and care system. Our focus is people, not profit!
Care City is currently delivering an enhanced homecare project. We are training home care workers to equip them with the knowledge to spot deteriorating health in service users, use new technology to take vital signs and, where appropriate, escalate the data to clinicians through a new pathway. This work will help prevent conditions from deteriorating and reduce demand for overstretched GPs by fast-tracking support – ultimately, it will improve lives. As it evolves, we want to explore how families and communities can play a role in this.
This week, the Care City team spent an afternoon together reflecting on our Mission, what it means to us, and where we want to take the organisation in the next few years. It was projects like this, where we are delivering real change that cuts across our expertise in innovation, research and workforce development, that we want to be doing more of.
Care City wants to help fix the health and social care crisis. This means we need to work with our partners strategically across East London. As an 'outside-in' partner, we will be a critical friend, bringing new approaches, new ways of working, new technology and ideas along with our empathy. We have learned, and will continue to learn, from all our projects and are committed to ensuring that what we learn is shared across our partners. This will improve the pace of innovation and reduce duplication so that solutions affect a much larger population.
Over the last year, we've been privileged to work across North East London (NEL) with partners, including BHR Academy, BHR Training Hub, Care Providers Voice and a fantastic network of Careers Ambassadors from across the local health and care sector, to help support the recruitment of new skills and younger people into health and care roles. We were delighted to support NEL Health Care Partnership's funding bid to join the Mayor's Academies Programme, supporting 750 individuals from underrepresented groups to find good work (direct employment, apprenticeships, or self/employment/freelance) in North East London's health and care sector.
Care City will use the learning from our careers work to help develop local career ladders of opportunity into apprenticeships and then into professional qualifications (e.g. Allied Health Professionals, Special Educational Needs and Disabilities Occupational Therapists). Working across our networks with the community, schools, colleges and universities, we will help join up pathways to bring new skills, experience and knowledge into the health and care sector in East London.
Next year we'll move to our new permanent home in Axe Street, Barking. This will be a space where we can bring citizens, organisations and people across the health and care sector together with other partners to innovate. This will be a space that roots us in our community, a space to help further connect our partners with local people and solve problems at a place-based level.
We are a small and agile organisation but have a massive footprint and tremendous trust across East London. We also have a fantastic community board and young persons panel full of ambassadors for our work in the area. Their continued input into our work will help ensure our projects are inclusive and that equity and fairness are baked into our approach.
In addition to all of this, there is so much more that we are looking forward to working on next year, including:
Launching our new website that will showcase our work and the stories of our communities and partners.
Developing our long-term partnership with UCLPartners to work together on their dementia innovation programme. This partnership will also see us support cancer diagnostic innovations and help with their mental health programme.
Amplifying the work we have done this year to test the People's definition of Frailty – see our report
Developing innovative solutions with the community to tackle fuel poverty.
If any of this resonates with you, we'd like to talk to you. 
As this year draws to a close, I want to thank the Care City team, our community board, the board of directors, and all of our partners. I look forward to working with all of you in 2023 to do even bigger and better things to help bring about a happier, healthier age for East Londoners.