Hospital admissions associated with a need for new home care packages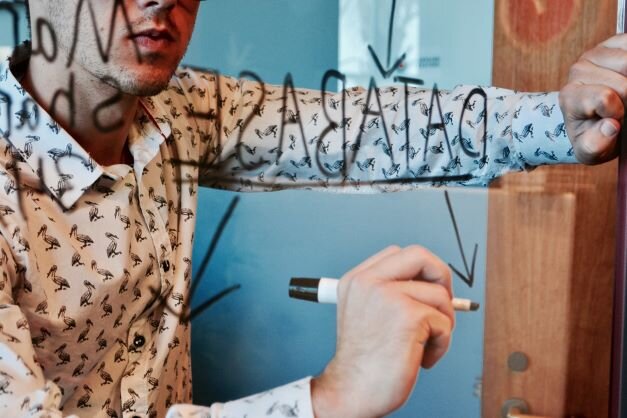 New research shows the relationship between hospital admissions and the need for follow-on care at home.
Research we've led alongside UCLPartners and The Health Foundation and published in the British Medical Journal on 15 September 2022 examines the proportion of new, publicly funded home care packages associated with discharge from hospital, and identifies the groups of hospital patients that have the greatest likelihood of receiving home care after discharge.
By using the Care City Cohort dataset, the team was able to clearly show that across all age ranges, hospital admissions were strongly associated with a need for new home care packages. And that new home care needs were most common among patients who were older, had more comorbidities, were admitted in an emergency, and had longer hospital stays.
To get the best care possible, people need to be able to move freely across health and social care settings, getting consistent support and advice. This is why understanding a patient's journey and their service interactions is crucial. Linked datasets, which combine health and social care data can offer important insights for service planners and policy makers, vital during this time of increasing financial and workforce pressures.
The Care City Cohort remains one of very few linked datasets that connects council data with health and social care service use across hospital, primary, community, mental health and community care settings. This is a powerful tool in understanding the relationships between health and social care, such as in this novel exploration of the role of healthcare services as the route into social care.
Older people and people with complex needs often require both health and social care services, but there is limited insight into individual journeys across these services. This research funded by The Health Foundation and conducted by Care City and UCLPartners across the London Borough of Barking and Dagenham, aims to provide a detailed understanding of the relationship between hospital admissions and home care provision. This should help health and local authority planners and commissioners anticipate and plan for future home care need.
Home care includes providing help with personal care and routine household tasks, aiming to improve individuals' health and well-being, and to maintain their independence. In England, an estimated 714,000 adults received publicly or privately funded homecare services in 2019[1],[2]. With an ageing population, fuelled in part by medical intervention enabling people to live longer with chronic conditions, a decrease in the number of care home beds and rising care costs, and a national ambition to support people to live independently for as long as possible, the demand for home care is likely to increase.
The research shows that hospitals are a major referral route into domiciliary care. While new and acute illnesses account for many domiciliary care packages, exacerbations of long-term conditions and age- and frailty-related conditions are also an important driver.
The team's finding is novel. While previous studies have examined the overlap between health and social care use[3] no studies have yet looked at the role of healthcare services as the route into social care. They have important implications given the rising rates of emergency admissions in England and the pressures on social care services.
The Care City Cohort is a unique resource that allows us to get a better idea of service use across settings of care. For this research into home care service use we have been able to show how someone's point of entry into the care system can help us predict what future care support they might need.

It will be great to see the Care City Cohort being used by other research projects to further inform care planning, and demonstrate the benefits of a system wide, integrated approach.

Dr Jenny Shand, Chief Strategy Officer, UCLPartners
[1] LaingBuisson. Homecare and Supported Living. UK Market Report. Third edition. 2020
[2] Office of National Statistics. Population estimates for the UK, England and Wales, Scotland and Northern Ireland: mid-2019. 2020; Accessed online
[3] Bardsley M, Georghiou T, Chassin L, et al. Overlap of hospital use and social care in older people in England. J Heal Serv Res Policy. 2012;17(3):133–9. doi:10.1258/jhsrp.2011.010171