James Sinclair appointed as Chief Operating Officer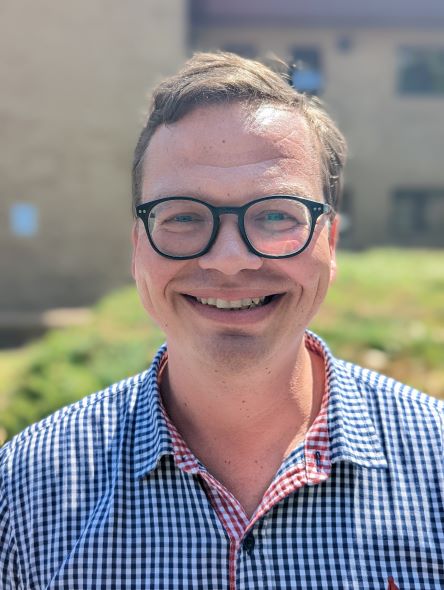 In his new role, James will provide executive leadership for Care City's operational functions.
He will maximise the opportunities of partnership work across the whole North East London health and care community, commissioning bodies and national partners, and continuing to shape a strong social enterprise, with a mission of happier, healthier, older age for East Londoners.
James joins the team from NELFT where he is a Research Delivery Manager, responsible for Trust-wide identification, feasibility, delivery and implementation of research funded by the National Institute for Health Research (NIHR) and supports research business development initiatives through strategic alliances and partnerships.
I am delighted to be joining Care City and supporting its growth to bring continued benefit to the local community. As a resident of East London and experience working both as a care assistant and research assistant on dementia related studies, I have always been passionate about the care sector and supporting older adults to live their best lives. This is a great opportunity to do just that and help Care City grow its social impact. I can't wait to get started.
He has also authored publications including 'The impact of volunteering on the volunteer: findings from a peer support programme for family carers of people with dementia'[1] and 'Consensus views on advance planning for dementia'[2].
James is joining the Care City team as it heads into an exciting new phase, preparing to open the doors of a new permanent base in Barking, supporting the launch of the NELHCP Health Hub, part of the Mayor's Academies Programme and embedding itself into exciting long-term partnerships both locally and regionally.
James has significant experience of NHS and academic research, design and implementation of innovative growth strategies and leadership excellence. His background provides the perfect complement to Care City's focus on research, innovation and workforce development and I look forward to working with him to continue Care City's commitment to improving the lives of our local population.

Professor Paul Corrigan, Chair, Care City Board
James will start in his new post on 1st August 2022.
[1] Charlesworth, G.M., Sinclair, J.B., Brooks, A.E., Sullivan, T., Ahmad, S., & Poland, F. (2017). The impact of volunteering on the volunteer: findings from a peer support programme for family carers of people with dementia. Health Soc Care Community, 25(2), 548–558. https://doi.org/10.1111/hsc.12341
[2] Sinclair, J.B., Oyebode, J.R., & Owens, R.G. (2016). Consensus views on advance care planning for dementia: a Delphi study. Health Soc Care Community, 24(2), 165-174. https://doi.org/10.1111/hsc.12191