Giving students a taste of careers in social care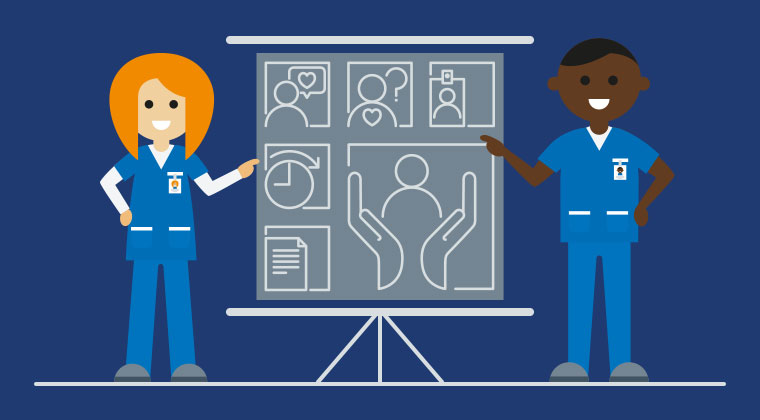 Our new virtual "Introduction to Adult Social Care" course launched today.
It aims to encourage more young people into social care and helping to overcome the challenge of shortages in the sector workforce.
Alongside BHR CEPN we've been working with North East London Health and Care Partnership (NELHCP) to provide more opportunities for NEL students to access careers in the sector. A recent funding boost saw NELHCP recently awarded £250000 as part of the Mayor's Academies Programme to develop a Health Careers and Employment Hub. However there is a need to encourage more recognition of the opportunities and new career pathways being created in the care sector. 
This new interactive, virtual introduction to social care supports this ambition by providing an immersive experience for students. There is a growing hesitance amongst young people to take part in employment programmes without assurance of jobs. However the opportunities are there with approximately 9000 health and social care job vacancies in NEL and new roles being created to support integrated healthcare and build career pathways.
The course promotes the scale of the opportunities in care, taking learners on a journey through social care, helping them understand what care is, why it is delivered and who to, in addition to the different roles within the sector, the local job opportunities available and pathways into them. It also gives examples of what it is like to work in care on a daily basis, through a series of presentations and videos delivered by Social Care Career Ambassadors that already work in the sector.
Hosted on Healthcare Horizons' virtual work experience platform, the course has been co-designed with our Young Persons Panel, a diverse group of young people from North East London, representative of the audience we are trying to attract into the sector.
We are committed to encouraging young people and job seekers into local roles in health and social care. But there are some misconceptions about working in care, including that it is underpaid and with little chance of career progression.

This course aims to bust some of these myths, by taking learners on a journey through care, by people already working in the sector and prove how valued and worthwhile a career in care can be.

Paul Olaitan, Director, Manor Avenue and BHR CEPN Lead