26 years of volunteering and still going strong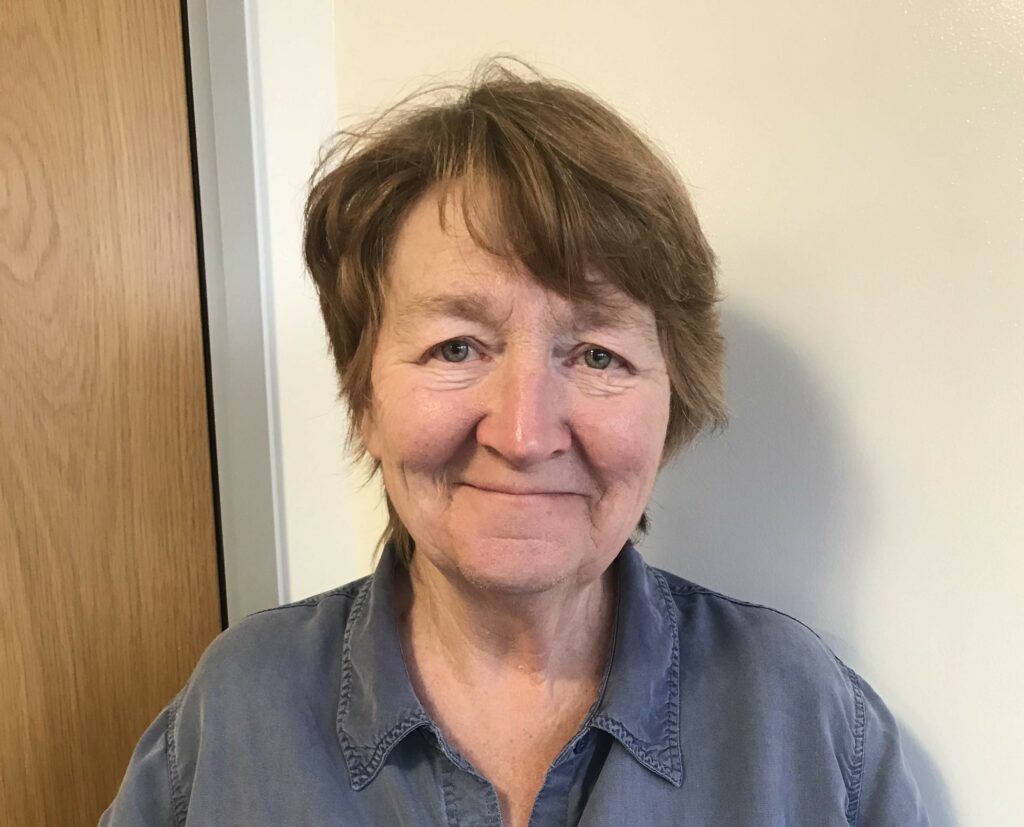 This National Volunteers Week we celebrate volunteers like Val, a Care City Community Board member and avid volunteer within her community of Barking… 26 years volunteering! We need more Vals!
The history of Val!
Val was born in the East End Maternity Hospital and has lived in East London ever since, settling in Barking with her beloved husband and cat.
She was a Legal Secretary for 22 years, during which time, sadly her husband became disabled, following a brain aneurysm, which left him paralysed on one side and blind in one eye. He was in and out of hospitals for a year and in this time, following her redundancy, Val decided to spend more time at home with him, supporting the carers that visited daily. It was during this time a flyer was posted through her door for the Volunteering Bureau and the drive to support her community started.
The volunteering bug takes hold!
Since 1997, Val has volunteered for many organisations and in many diverse roles. She became a Befriender for Age Concern, volunteering for them full time at one stage, supported Gateway To The Games, when the Olympics came to London in 2012 and was a member of the Barking vaccination team during the pandemic.
"I was lucky enough not to have been around during WW1 or 2, but my ancestors were and they did their part to keep our country safe. Therefore I wanted to do my bit to protect our communities during the pandemic, so volunteering to help deliver the vaccination programme was an easy choice"
In her own words, Val describes herself as "old" – a claim we dispute wholeheartedly, as a more young at heart person you will struggle to find. But being "old", she explains she no longer earns a salary or pays large taxes, so volunteering is her way of contributing to her community.
She works at the Tea Bar at Barking Hospital and helps raise funds for the community. She phones people that receive care and undertakes spot checks to ensure the quality of the care that they receive. She also somehow finds time to support the Homes and Money Hub and Pit Stop both based at the Barking Learning Centre, supporting the vulnerable, homeless and those in poverty.
Val volunteers at least five days a week. "I'm grateful to do it as it keeps my brain ticking over and keeps me active" she tells me. "I'm not ready just to sit in front of the telly all day. And I feel privileged that people want me to help them".
What does it take to become a volunteer?
This question Val answers easily. "Empathy. An understanding of your community, what it means to you and the help it needs". Val is a great believer in helping others find their voice, or helping them shout louder for what they need.
But it's not just about the support and help you give others as a volunteer. Val has learned a lot and gained a lot in her 26 years volunteering. She is a lot more aware of the health and social care sector and how it works. And she's developed the confidence to speak to people of all ages, cultures and backgrounds.
What advice would you give to someone considering volunteering?
Please take that first step. Be brave. Mental health is a huge concern in our country and across the globe now. Whether you are suffering with your own mental health challenges or you can make a small difference for someone that may help improve theirs, just take that first step. And it doesn't matter who you volunteer with, you will make some great friendships that could last a lifetime. So go for it!"
In fact it was when she was volunteering as part of the COVID vaccination program, she met our Project Support Officer, Christine Sanger, who has also continued her volunteering journey. Read it here. 
What has been your Memorable Moment Val?
We're so proud of Val and never more so than when she was congratulated for delivering the 100,000 vaccination during the Barking COVID vaccination programme. Val reflects on this time and recalls one of her, what I assume are many, memorable moments.
"Cllr Darren Rodwell, LBBD and Sir Keir Starmer, now Labour Party Leader came to the vaccination centre and shook my hand and said thank you. For someone like that to come and say a simple thank you shows how much appreciation they have for our work."