Become a health and social care Ambassador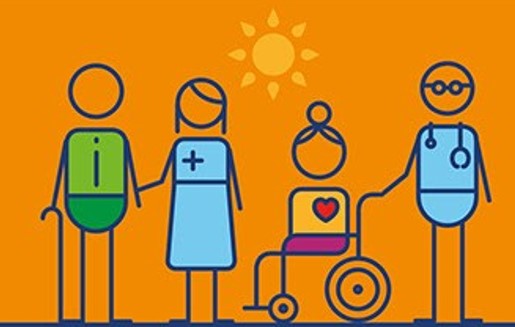 Do you work in health and social care and love what you do? Could you bring your experience to life for a young person in East London, helping them consider future career opportunities?
We're looking for Ambassadors to help us. Time commitment to suit you. Just loads of enthusiasm and a love for your job needed.
We are working with The North East London Health and Care Partnership to support young people and job seekers into roles in health and social care.
And we need help from those already working in health and social care to act as Ambassadors and promote what they do and why they love it, to motivate and inspire those who may not yet have considered a career in the sector.
The aims of the project are:
To ensure health and care jobs are filled by local people
To provide local communities with increased awareness of the variety of careers available within health and care
To provide a vehicle for showcasing health and care as a whole sector and promote various routes into the sector, at all levels
To provide accessible information, signposting and role models to job seekers and young people to enable them to make informed decisions based on opportunities available
Why career ambassadors are important
We know how powerful the influence on a young person's career choice can be, just by hearing people talk about what they do. Meeting workers, visiting workplaces and undertaking work-based learning (even virtually) are even more impactful. Similarly, many job seekers may not have heard about the range of roles available or might have misconceptions about the work. Countering some of the myths people may have heard and inspiring them to consider work in care and health is essential so that more local people will consider work in the sector.
Ambassadors are workers who inspire and motivate people in a range of different ways to understand more about working in the sector. What makes ambassadors so special is that they've been there and have experience in the job they're promoting, can talk with passion about their jobs and why careers working in health and care are such worthwhile jobs to consider.
We are fortunate to have some great local care and health ambassadors and feedback on the activities offered has been very positive. Over the last few years ambassadors have done a range of things including visiting schools, colleges and jobcentres; attending special careers events; hosting activities or offering work-based learning; delivering live broadcasts to schools and colleges; creating videos and case studies or using other means to actively promote their roles.
Covid 19 restrictions have changed what can take place and what is being requested by schools and colleges and the move to virtual working is opening up new possibilities. The number of job seekers locally has risen exponentially so to exploit this we need more people promoting work in the sector
Could you be an ambassador?
Are you working in a health or care role in East London?
Do you want to encourage others to consider your role / work like yours?
If you decide to become an ambassador we will match your interest to opportunities, provide an ambassador toolkit with activity ideas, support you before your event and ask you to share feedback, learning and suggestions after the event.