Our partnership with Feebris selected as winner of the Techforce19 challenge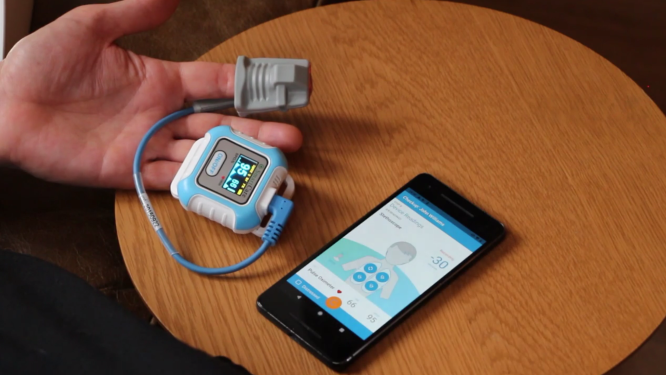 We have been announced as one of 18 digital solutions that have been awarded funding under the Techforce19 challenge.
The TechForce19 programme is an NHSX Covid-19 response initiative, supported by PUBLIC and the AHSN Network, focussed on creating a pool of technologies that have the potential to rapidly scale regionally and nationally. The funding will enable the roll out the Feebris app, offering a digital solution to help vulnerable people isolated by COVID-19 to care homes in East London to support their residents.
Feebris is a London based health AI company, developing deep tech that helps vulnerable patients get early access to care. The company first developed its AI-powered platform to help community workers in India detect childhood pneumonia. The platform has since evolved to help carers and health assistants identify health risks and deterioration within elderly communities. This technology enables vulnerable individuals to still receive quality care whilst staying safe and isolated during the pandemic.
Our health system and innovators across the world are working at speed to identify, design and develop solutions to help fight coronavirus. We are delighted that Care City and Feebris have been selected from over 1600 innovations to take part in a rapid testing phase to meet this pandemic challenge.
Enabling a carer to collect observations and lung sounds and share them with a patient's GP enhances the virtual ward rounds that are rapidly being set up and allows the GP to focus where they can most help.
The Feebris app guides a carer through a 10-minute check-up, including capture of vital signs from connected medical-grade sensors (such as digital stethoscope and pulse oximeter). Feebris uses artificial intelligence to help carers triage their patient's day-to-day needs, and supports GPs remotely assess their patient's condition.
We've been working with Feebris, to introduce its technology to thirteen care homes in Barking & Dagenham, Havering and Redbridge. However, this funding from Techforce19 will see the technology introduced to another ten across East London.
With patients and clinicians isolating, the pandemic has brought into focus the need for precision medicine in the community. It is important that we act now to continue meeting the existing and emergent healthcare needs of vulnerable patients in isolation. We are privileged to receive the support of organisations like Care City and now the TechForce19 programme to deliver this mission

Adam Bacon, Co-Founder and COO, Feebris