We've launched our Community Board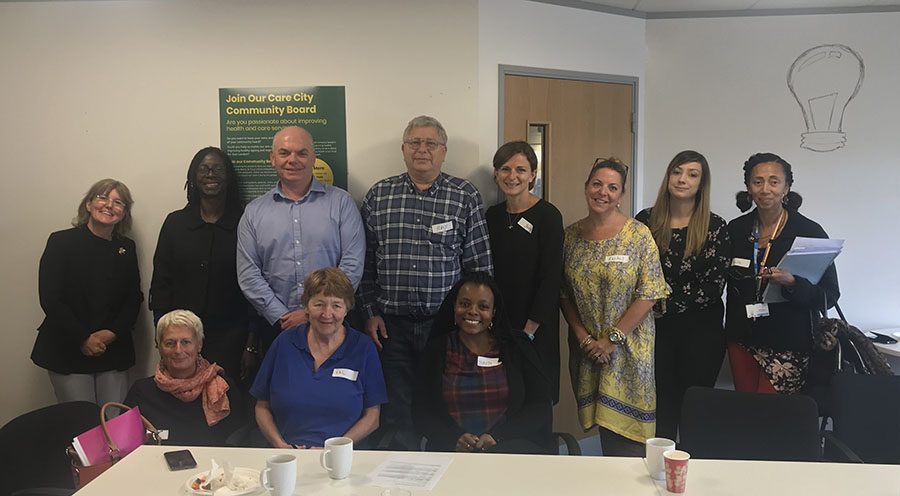 Putting the people at the heart of decision making, to support the transformation of health and social care services in East London.
The Community Board will represent the patient, carer and public within Care City's decision-making processes. Community Board members will shape, review and challenge Care City's work and provide an independent perspective on operational and strategic issues. It will also give opinion and advice on topics such as:
Engaging with patients and the community in ongoing dialogue
Demonstrating impact, outcomes and success for population
Being accessible and inclusive of diverse communities and groups
The new Community Board comprises eight members representing a number of backgrounds, ages and experiences. They will meet bi-monthly and collaborate with Care City's Executive Board, to ensure the development of a truly robust and effective strategy for transforming health and care services in its East London geography.
They are a diverse group, yet all Community Board members share something in common. They are passionate about improving health and care services and want to help Care City to deliver tangible benefits to our local people.

Jenny Shand, Executive Director, Care City
I live with a long term health condition, it impacts my day to day life and as a result I use many health and care services. Based on this lived experience of interacting with these systems, I feel I can identify areas where improvement is required. Having a voice on the Care City Board gives me an opportunity to share these ideas. I feel closer to where decisions are being made and over time will see impact of the work that we do together.

Sandra Rennie, Community Board member