Steve Tolan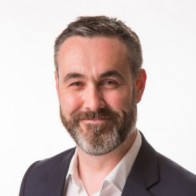 Steve is the Interim Deputy Chief Allied Health Professions Officer, NHS England, providing assurance for the allied health professions (AHPs) linked to delivery of the NHS Long Term Plan and regional strategic priorities.
As a physiotherapist, he trained and spent his clinical career in Essex and East London in various specialities before joining the Chartered Society of Physiotherapy as Head of Practice Development. Steve has worked across health and care sectors in the UK on portfolios of work including health informatics, commissioning policy, quality improvement, system transformation and commercial resilience for clinical staff. He continues to develop and curate a broad range of networks for clinical interest, professional development and regional engagement purposes.
His professional interests include professional leadership, health inequalities, social determinants of health and population empowerment through communication and network building.