James Sinclair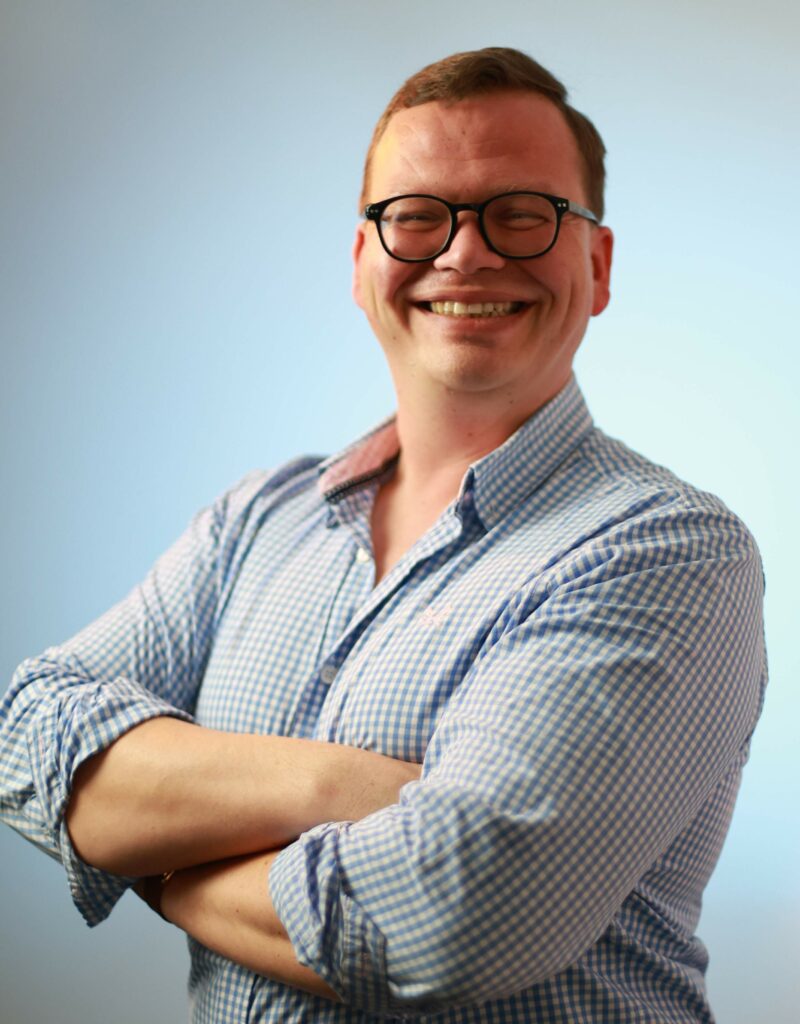 James leads on operations, policies and procedures at Care City along with supporting business development and overseeing project delivery. He is involved directly in a number of its projects alongside providing operational input to several of its partner organisations.
James has over 10 years experience within NHS and academic research, leading teams and services to expand research across NHS, social care and third sector organisations. Prior to this he worked for 10 years as a carer in domiciliary and home care settings, providing a practical understanding of the issues faced in social care.
James is experienced in study design, research ethics and approvals, qualitative and quantitative analysis, and practical research delivery. As Research Delivery Manager at NELFT he was responsible for a team of 15 researchers recruiting over 1500 research participants annually to a rolling portfolio of over 40 studies focussing on mental health and community health services.
James joined Care City in 2022 and acts as SRO on several projects including: supporting BHR Academy in the delivery of their AHP priorities; the Enhanced Homecare project which supports domiciliary care agencies to keep clients well at home for longer; and projects to improve the uptake and delivery of cardiac rehabilitation across NEL.
James recently took a road trip from Nairobi to Rwanda, passing through Uganda to meet the gorillas. He needed a holiday where he was unable to access emails, phone calls, Slack…all forms of work communication, in order to get some proper downtime. He failed…we did receive the odd email from him…but he has returned, with adventures to tell…