Beauty Dhlamini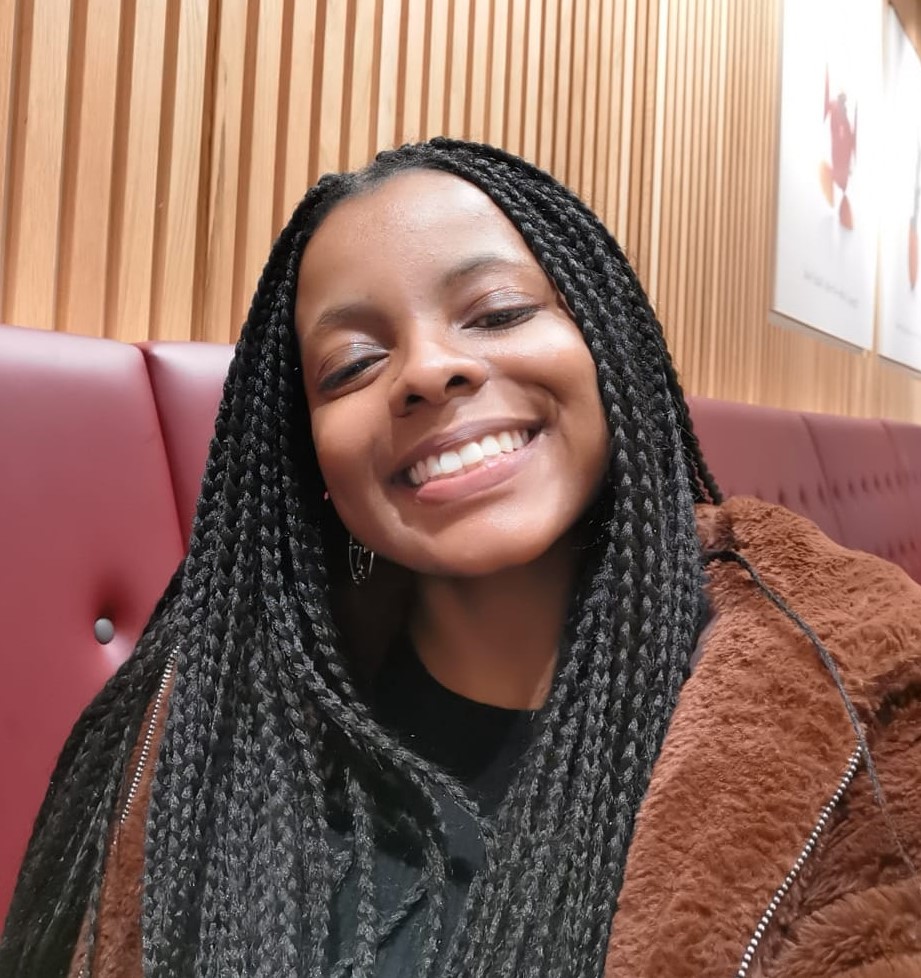 Beauty is co-Chair of our Board, along with Julie Atkins, Project Lead for Care City. Beauty is a Global Health student and Co-Director and Liaison at the Global Health Policy Centre, a part of the Kings Fund ThinkTank. She has contributed to and co-authored policy papers in Parliament and international health organisations.
Beauty is also involved in a social enterprise programme Social Ark, that enabled her to deliver BEAM, a youth-led creative drama project that works with disadvantaged 11-25-year-olds.
Joining Care City was a great way for me to contribute to my local community. I grew up and went to school in East London and witnessed so many glaring inequalities so to be able to contribute to the board, in an authentic and tangible way is very important and rewarding to me. Sitting on the Board has also meant great personal development for the Community Board members.

Having been Chair for the last few months, it's been a great way to push myself outside my comfort zone to be more engaged, not just with the Board but the community. I have been presented with so many wonderful opportunities from being part of the Community Board including the exposure to transformative research and solutions, a network of hard working groups of people who all have the same goal of improving health inequalities and most importantly my fellow Community Board members whose varied lived experiences and expertise have been so integral to the work we do!